Gift more than just a scented candle this Christmas.
Gift a Scent Destination™.
Each Scent Destination™ Duo collection contains a pair of Primary Candles which can be burned alone, or combined to create the perfect Christmas Scent Destination™ – where two candles give you three different fragrances.
Whether you're gifting a loved one or yourself, gift more than a scented candle, give the gift of scent discovery.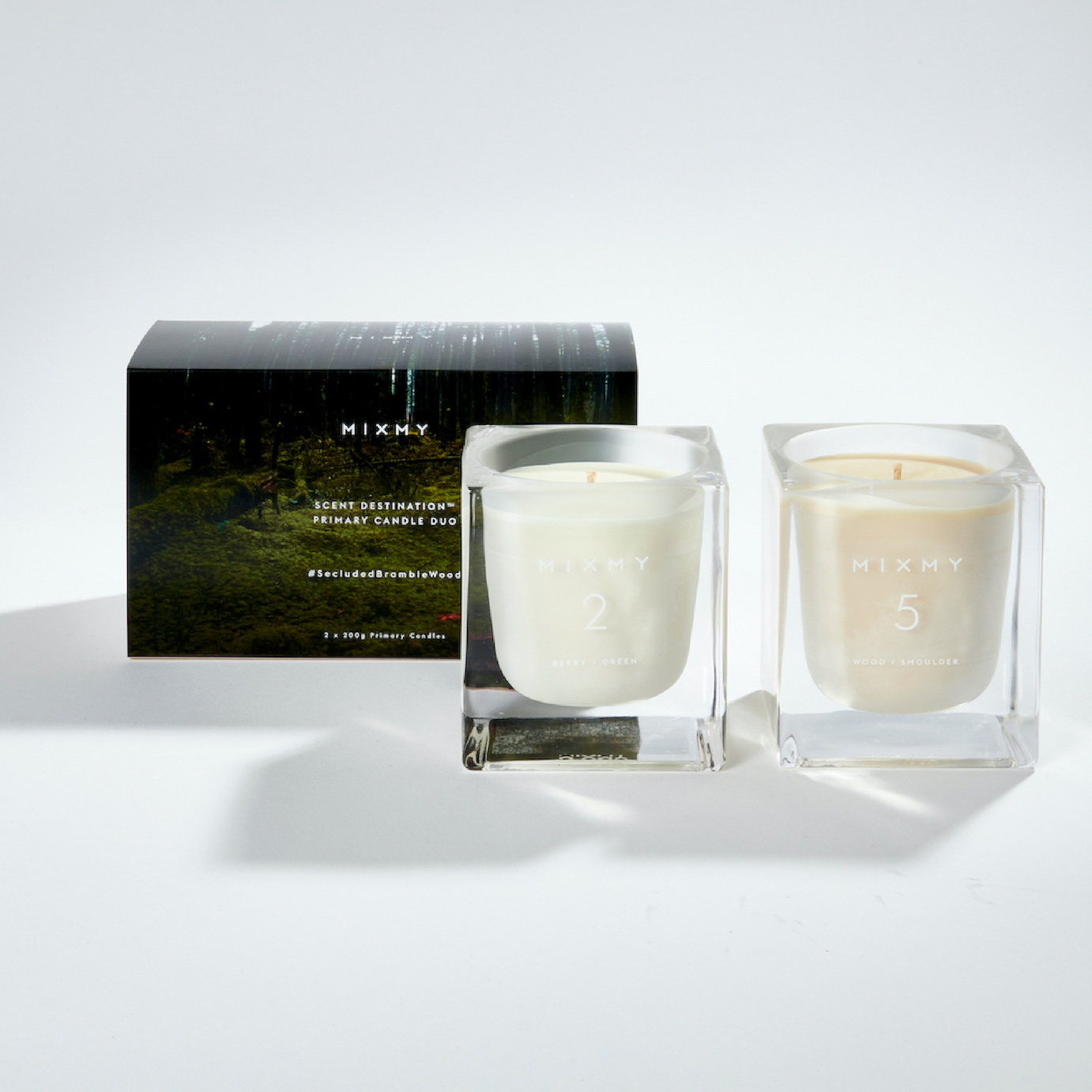 #SecludedBrambleWood Scent Destination™ Duo
Contains Primary Candles 2. BERRY / GREEN + 5. WOOD / SMOULDER which can be burned alone, or alongside each other to transport you to the Scent Destination™ of #SecludedBrambleWood:
Wild brambles beneath towering woodland trees / The peaceful sound of rain pattering on rich, green leaves / Damp, earthy moss / Dying embers of a camp fire cloaked in a haze of sweet smoke
View Collection £96 (worth £128, save £32)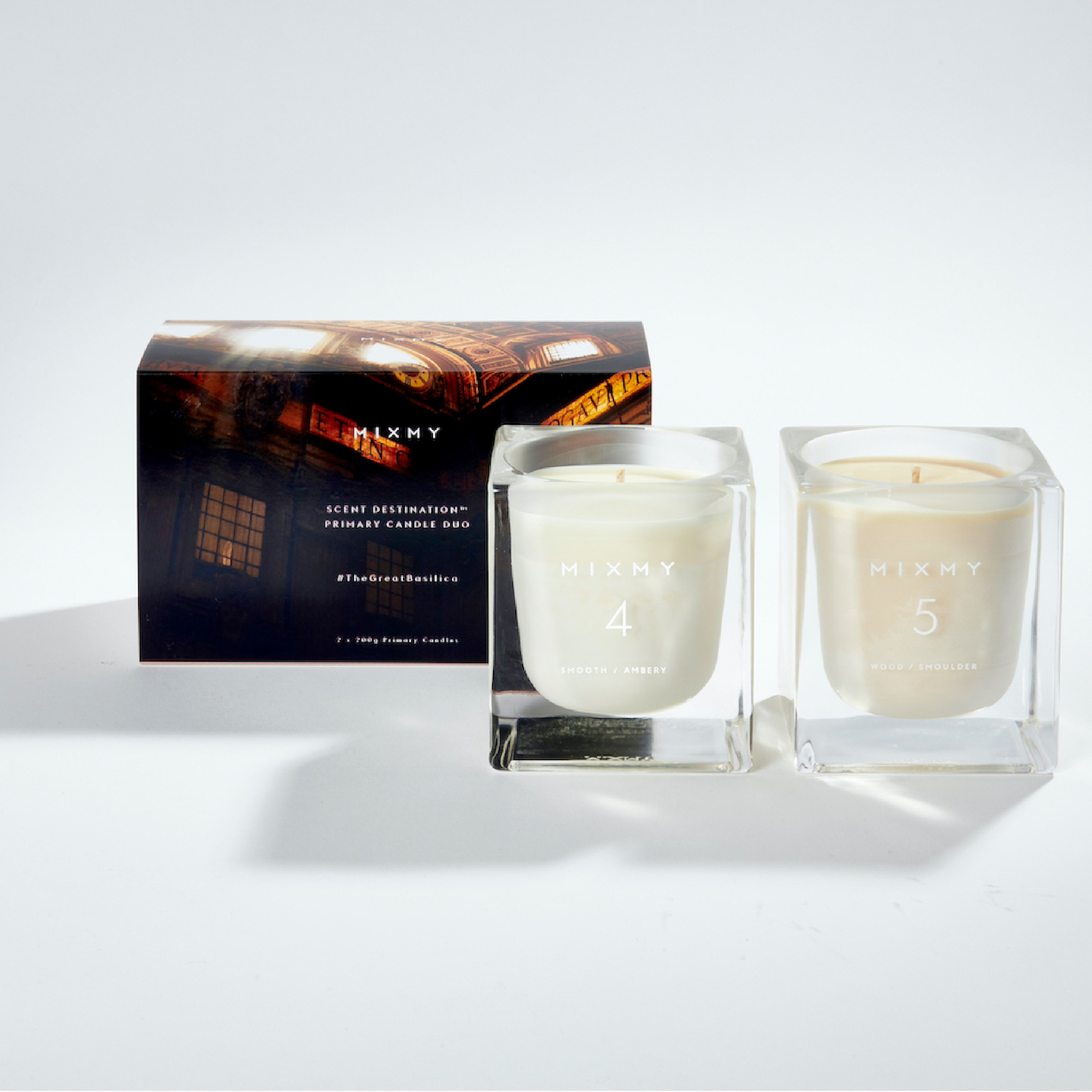 #TheGreatBasilica
Scent Destination™ Duo
Contains Primary Candles 4. SMOOTH / AMBERY + 5. WOOD / SMOULDER which can be burned alone, or alongside each other to transport you to the Scent Destination™ of #TheGreatBasilica:
Aged wooden pews / Sweet, aromatic incense / Soft candlelight flickering in the darkness / Intricate smoke trails rising from freshly extinguished candles / Hushed whispers beneath grand stone arches
View Collection £96 (worth £128, save £32)