We love the feeling of unwrapping a new luxury-scented candle, followed by that magical moment when the flame first flickers and fragrance fills the room. Like you, we're always excited to simply light and enjoy, however before you do, follow these easy steps to guarantee the very best luxury candle experience, time after time:
Our MIXMY

luxury

scented

Primary C

andles are handmade using the best quality

fragrance

ingredients blended within a unique vegetable wax recipe to ensure a clean and even burn

.  Due to the composition of the

natural

wax

blend

, you may find that small holes appear

in the wax

once it cools. This is completely normal and will not affect the fragrance diffusion or performance.

When burning

your scented candle

for the first time,

allow to burn

until the surface wax melts completely.

This is important, as it will prevent the wax from tunnelling on future burns.

Each usage thereafter, to reach the best diffusion of scent, b

urn

your scented

candle

long enough for all the surface wax to become liquid, usually between two and three hours

, no more than four.

N

ote that burning for any longer will not increase the strength of the fragrance.
Refills only – i

f after blowing out the flame, the wick has moved,

simply

re-centre while the wax is still liquid.

Before relighting your

scented

candle,

always

trim the wick

to around 5mm,

carefully

removing the 'mushroom'

end

if there is one

.

This will

avoid unnecessary smoke

and help prevent soot from appearing on the inside of the candle glass.

Using a candle snuffer to extinguish your

scented candle will help prevent the blackened end of the wick from falling into the liquid wax

and

discolouring

it.

Always burn on a level, heat-resistant surface.
Watch our 'How-to-use' video at the bottom of this page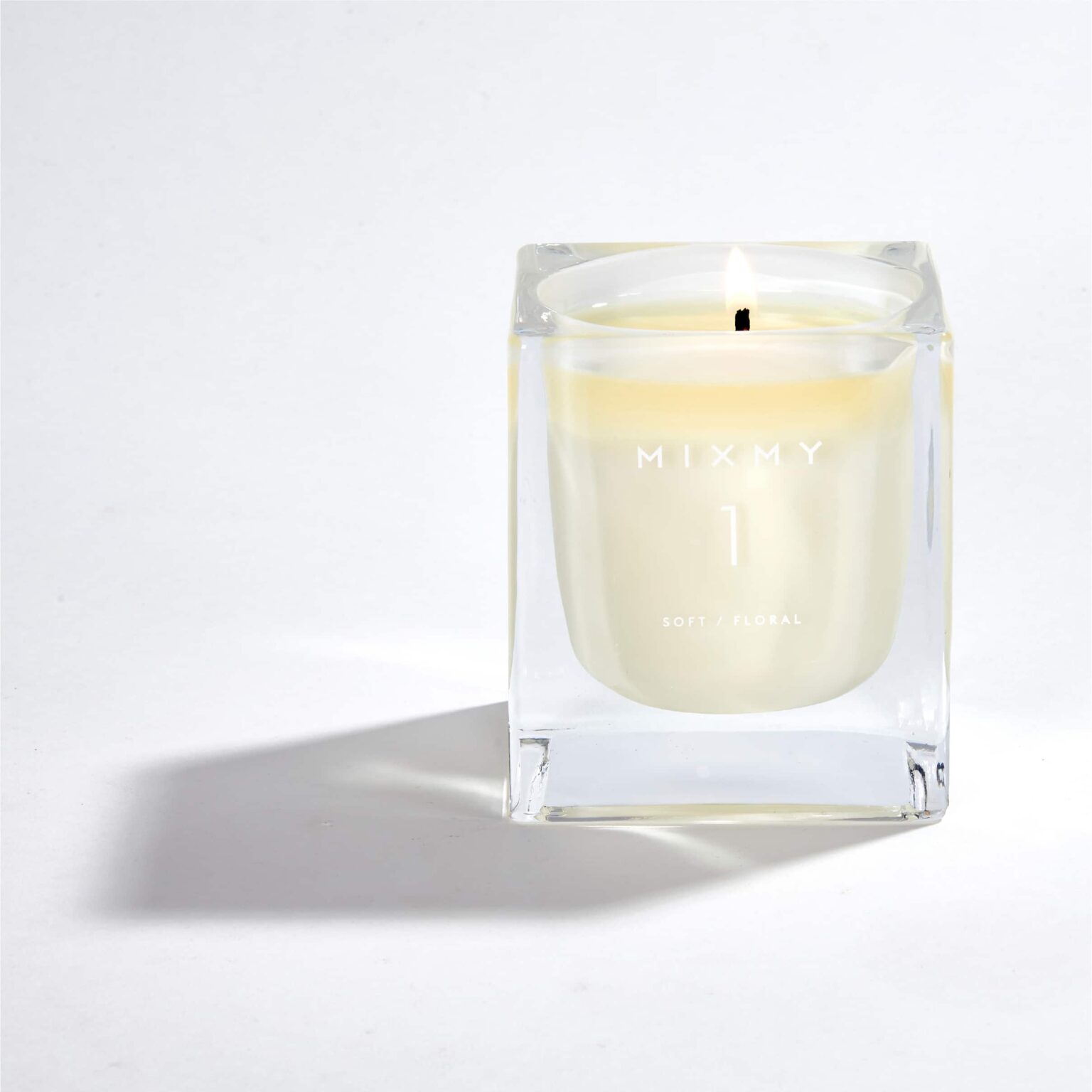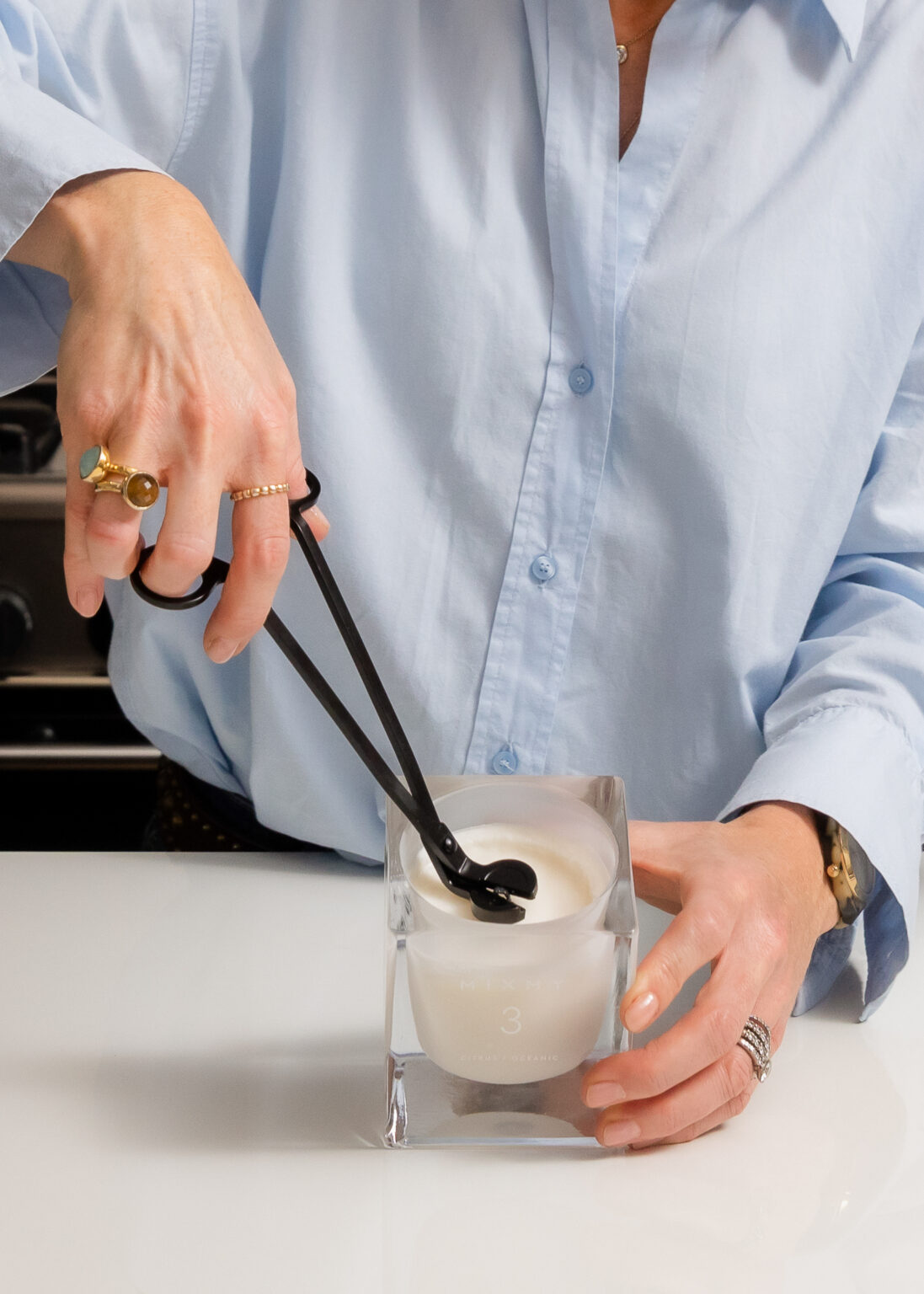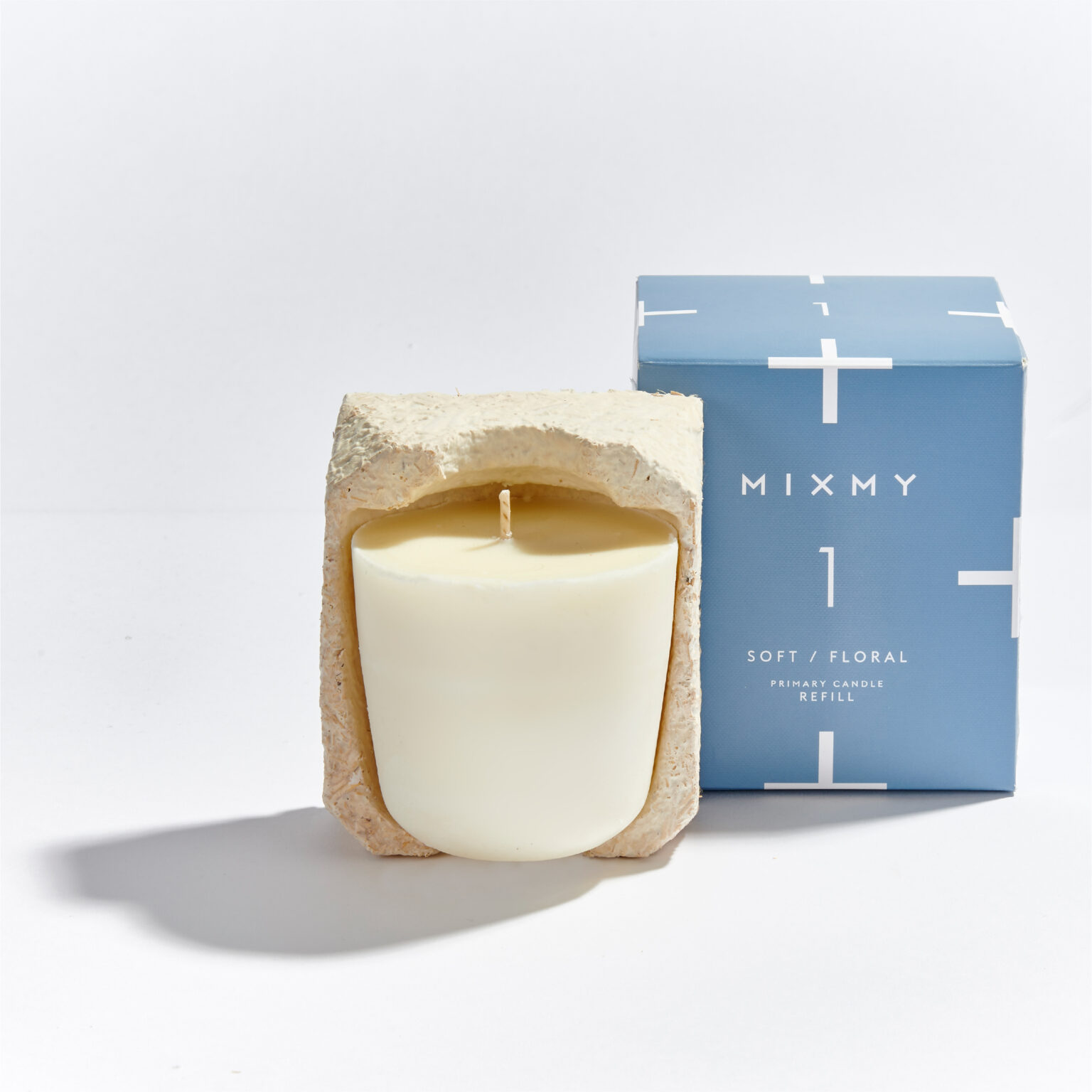 Primary Candle Refills
Once you've experienced and enjoyed your MIXMY scented Primary Candle, read how to prepare the glass for reuse with a Primary Candle Refill here
Get Ready to Refill