With many of us wanting to transform our homes into safe havens and calming sanctuaries during the Covid lockdowns, it is no surprise that the sale of scented candles reached record highs during this time; and with over a quarter of households in the UK now regularly purchasing scented candles, the scented candle market is set to continue to grow.
Unfortunately, the environmental impact of soaring candle sales is significant. Particularly as the majority of the industry's environmental footprint is tied up in single-use candle vessels, petroleum-based wax and protective packaging.
While the general public has begun to increase its household recycling, reports suggest that efforts are mostly focused on food packaging, meaning that hundreds of thousands of other household waste items – such as candles – are still heading straight for landfill. In fact, research shows that only 8% of candle containers get recycled and over 35 million candle containers end up in landfill every year.
Repurposing your candle vessels helps, but there are only so many candle vessel make-up brush holders and herb containers you need!
Personal accountability is one thing, but sustainability is quite another. MIXMY is committed to supporting the planet as best we can. How?:
1. MIXMY was founded on a no-waste belief – our aim is to make candles work so much harder; empowering our customers to adapt and personalise their home fragrance experience, so they never again tire of their home scents, eliminating the need for the candle graveyard – that cupboard where forgotten, half burnt candles end up once you get bored of them – so, ultimately reducing waste.
2. With nearly one kilo of glass encasing every MIXMY Primary Candle, our custom-made cubed candle vessels have been created to be a statement piece in your home. Something you want to keep, cherish and reuse rather than throw away. 
3. Refilling is considered the most sustainable option when faced with what to do with used packaging. It limits energy use and raw materials used to make from new every time. So, whilst MIXMY's bespoke glass is completely recyclable, we offer a range of Primary Candle Refills so our beautiful glass can be reused time and time again. Click here to discover our freezer tip for removing the wick and residual wax once you've finished your candle.
4. The majority of a candle is composed of wax. The most commonly used candle waxes contain Paraffin. Paraffin is derived from petroleum, a non-renewable resource. There was never any doubt that MIXMY candles were to be made from renewable sources. That's why every MIXMY Scented Candle and Refill is hand crafted using a blend of 100% natural soy and rapeseed wax, sourced from sustainable origins; and as they are handmade in England, our Primary Candles and Refills don't travel far to reach MIXMY headquarters, a farm in the heart of Yorkshire.
5. We believe in responsible forestry, so in addition to our retail cartons being fully recyclable, they have been made from FSC (Forest Stewardship Council) approved stock…. and not a single plastic wrap in sight!
6. Every Primary Candle Refill comes in protective packaging we've grown!
By harnessing the natural flexibility and strength of Mycelium – the root-like structure of mushrooms – and combining it with agricultural by-products such as the woody core of hemp, we've been able to grow the packaging that protects our Primary Candle Refills. The result is Mycelium packaging which is completely home-compostable and will disappear without a trace within 45 days when exposed to regular moisture. Simply crumble and sprinkle on the garden, where it will provide nutrients for the plants.
7. By reusing and refilling your MIXMY candle glass with our Primary Candle Refills, you're not only saving money by not buying new glass every time, you're also helping to reduce carbon emissions as Refills are much lighter to ship.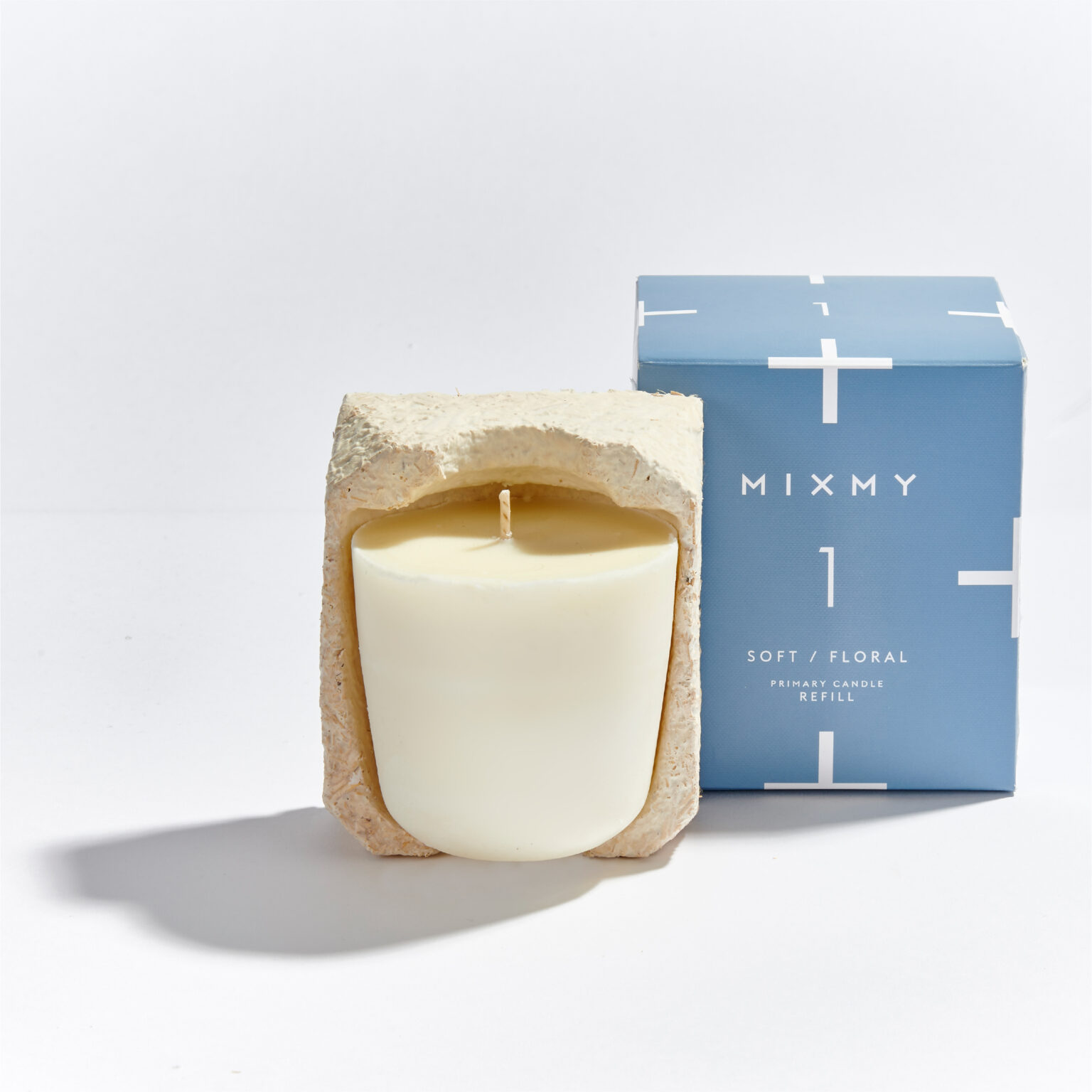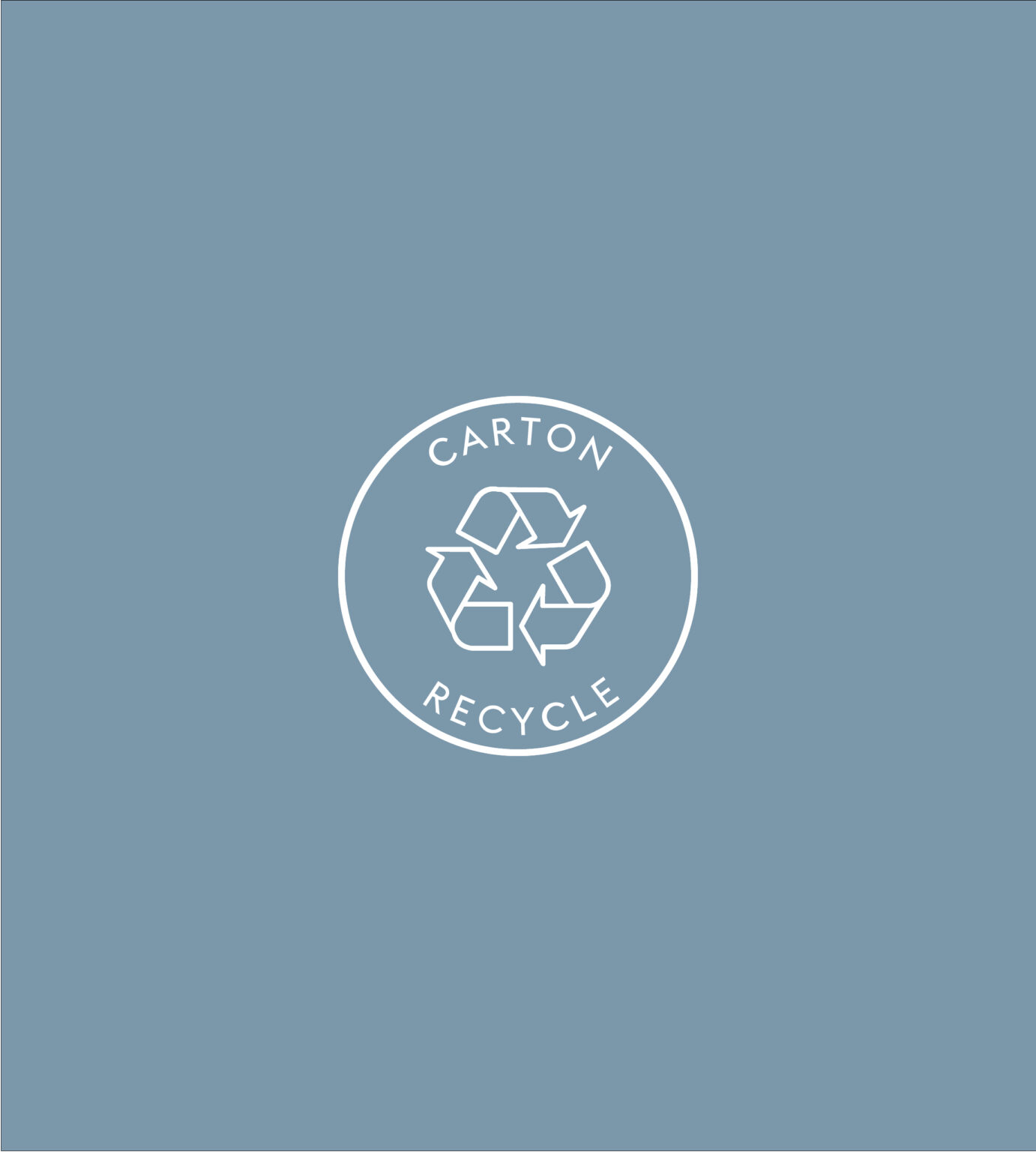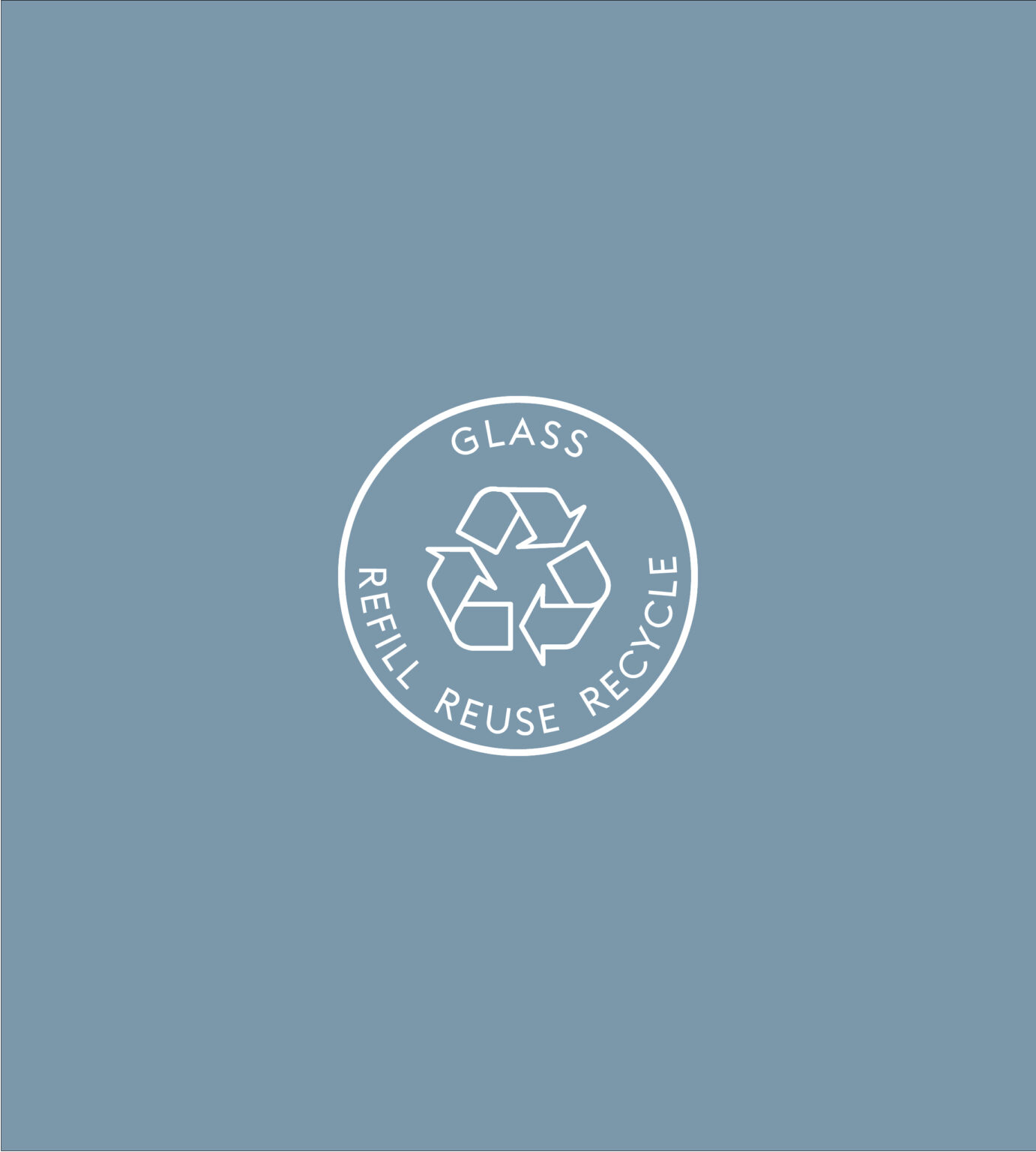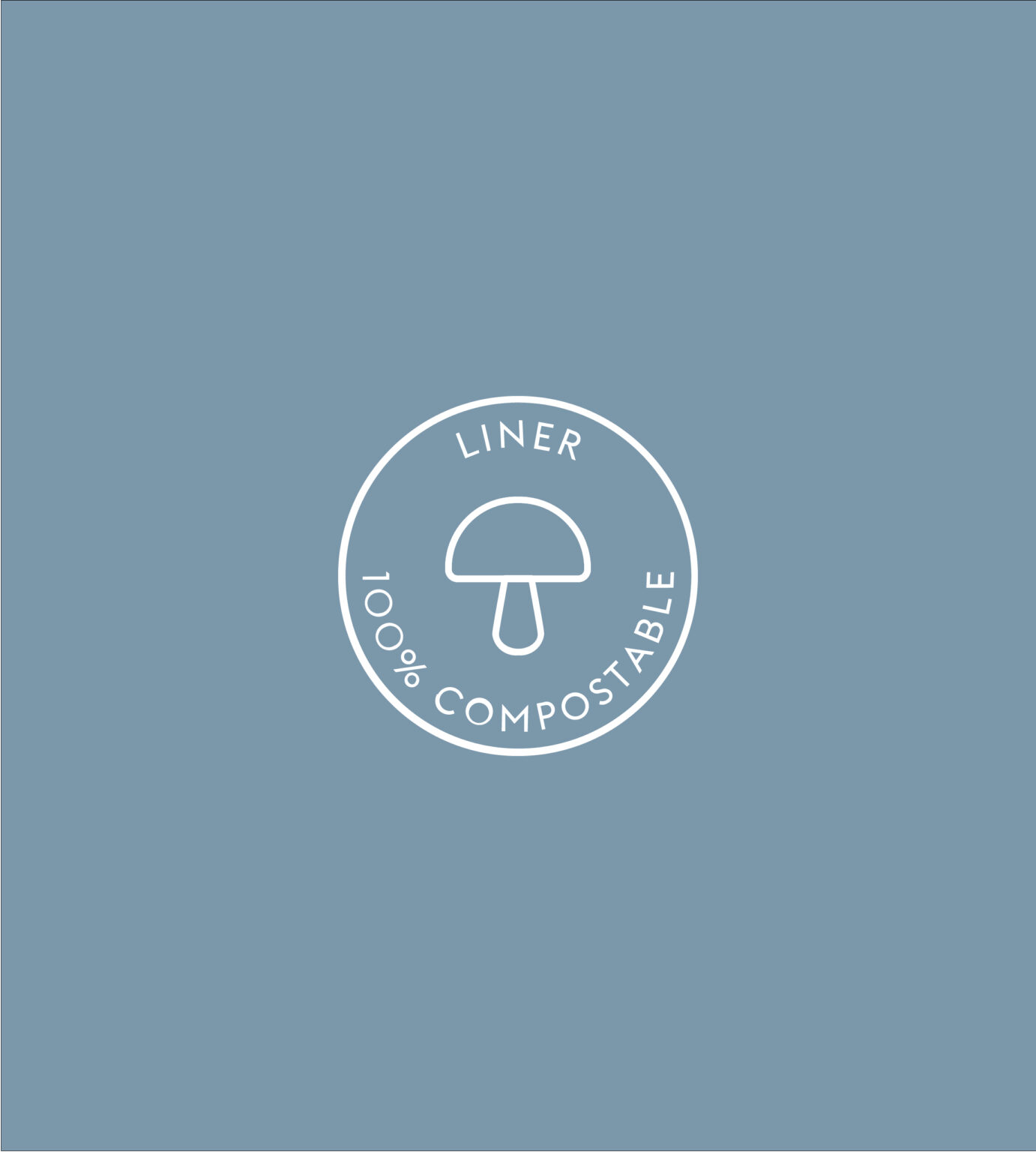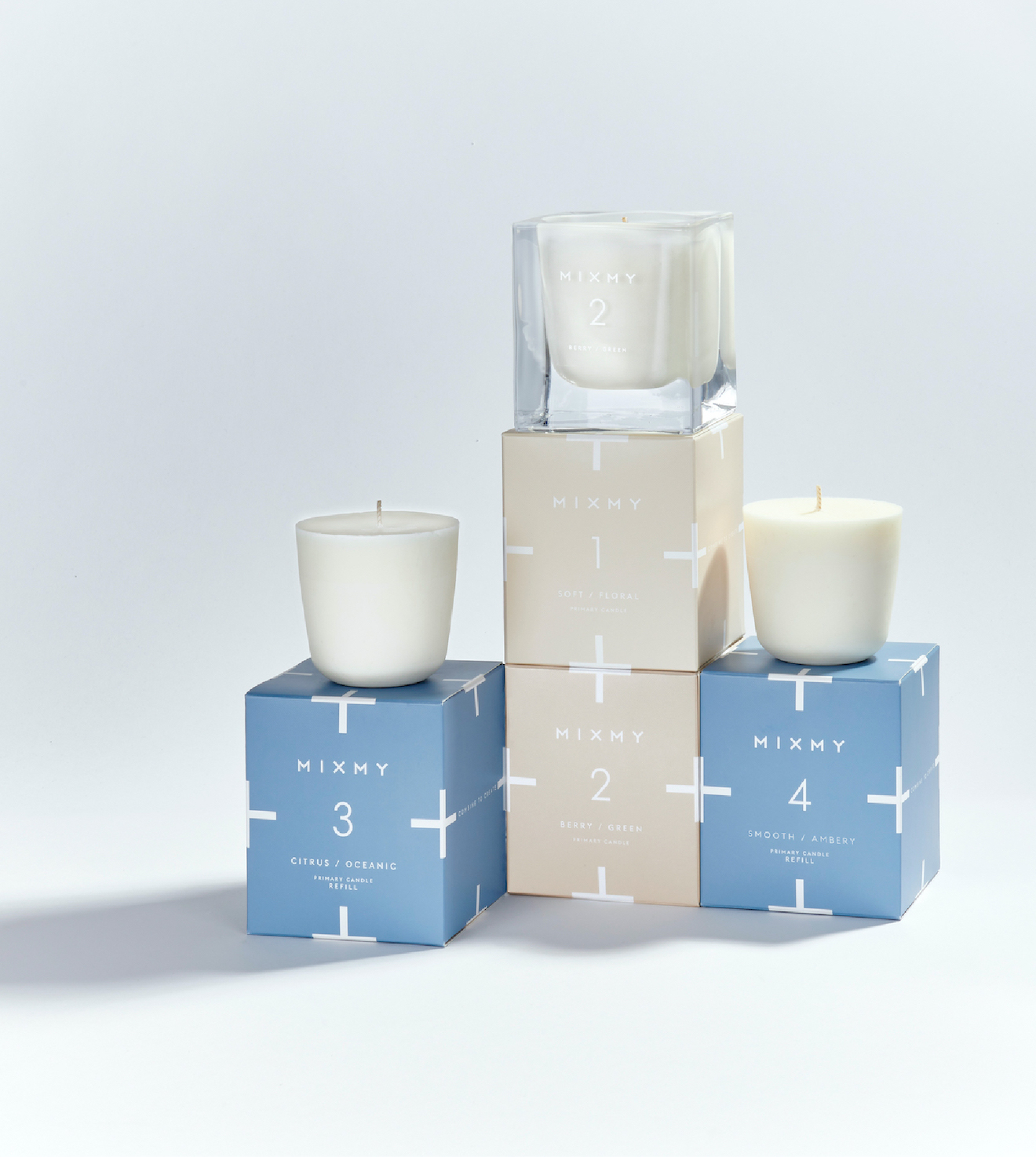 Choose luxury with a conscience. Choose MIXMY.
Discover our collection of Primary Candles and Primary Candle Refills so you too can support our planet with your choice of scented candles.
Discover