MIXMY founder, Vicky, spent two years working with expert perfumers to create a debut palette of five beautifully curated Primary Scented Candles, each designed to be combined in pairs and beyond to create whole new fragrance combinations or Scent Destinations™.
As Vicky explains:
"Simply by experimenting with more than one scent, it's a fun and easy way to create your own personalised home fragrances to suit the changing weather, your mood or the occasion. Never again will you have half-used candles gathering dust because you've got bored of the scent!"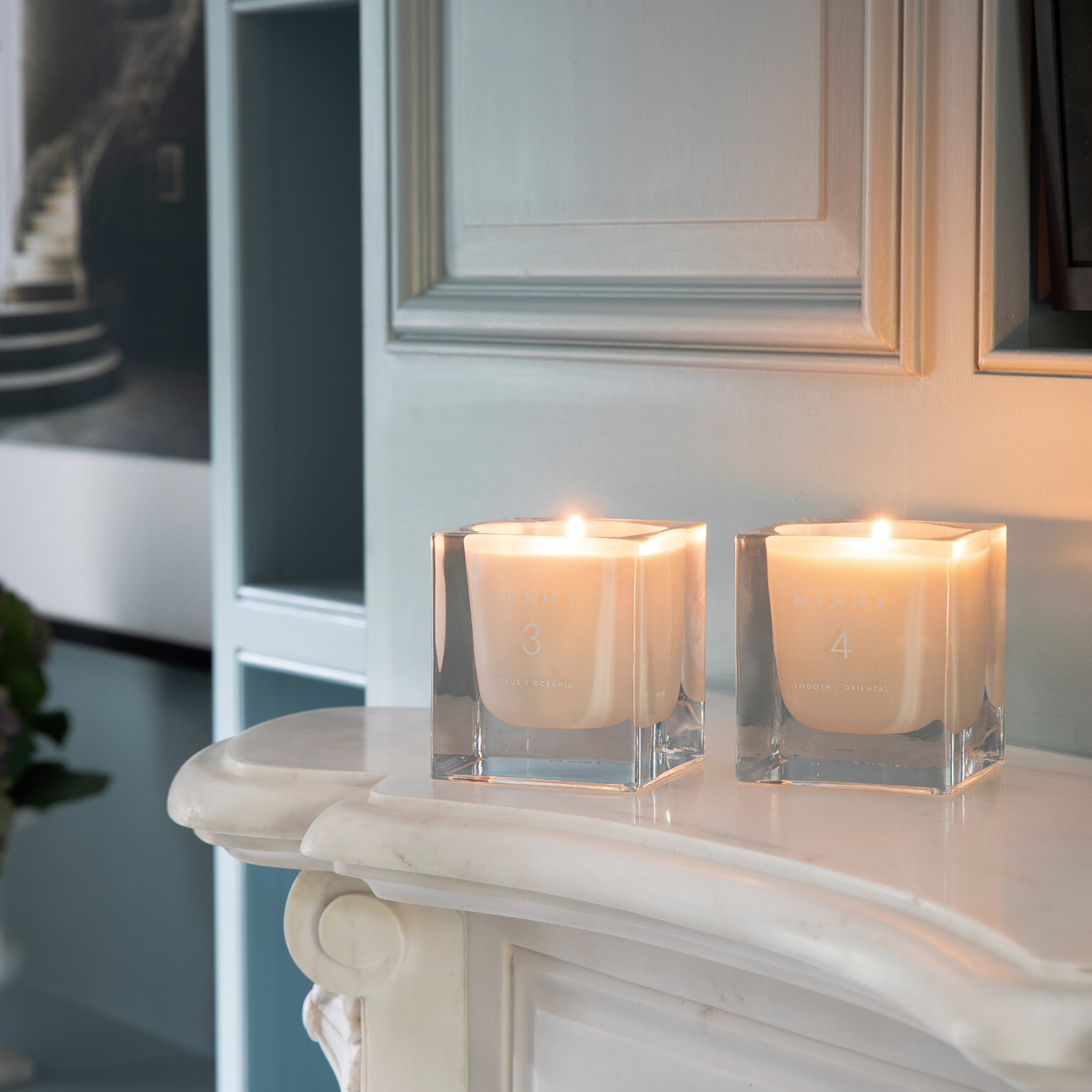 How it works
To combine two or more candles to create a Scent Destination™, simply choose the Primary Candles you love and burn them together – either side by side or in different places around the room. You can also build upon the intensity of fragrance you prefer by burning multiples of the same fragrance at once – no matter the size of your space. With no rules or limitations, every interpretation is uniquely personal to you.
If you need a little inspiration to get started, use our Scent Destination™ discovery tool to mix and match online and explore the different Scent Destinations™. In the meantime, here are Vicky's MIXMY favourites:
Scent Destination™ Discovery Tool
BALMY SUMMER EVENING
S
I wouldn't have launched them if I didn't love them all, but if I had to choose one, my favourite Primary Candle from the collection is 1. SOFT / FLORAL. An intricate scent of white florals which builds to intoxicating levels. This full bloom floral fragrance blends notes of orange blossom, rose and iris with jasmine and tuberose reminding me of magical Mediterranean evenings. I've added a pinch of crushed pink peppercorns to add depth, whilst sweet musk and creamy woods soften to evoke the feeling of warmth that envelops you after a day in the sun.
SUN, SAND & SEA
Conscious of not wanting to launch yet another stereotypical citrus-scented candle, I created 3. CITRUS / OCEANIC, a sparkling citrus blend with a twist! Sun-bathed Ruby Pomelo, Lemon, Mandarin and Bergamot are delicately spiced with notes of ripe blackcurrant and a hint of fresh ginger. Delicate white flowers and warming amber soften, while fir needle and rock pool accords weave in a subtle oceanic freshness transporting me to happy seaside holidays.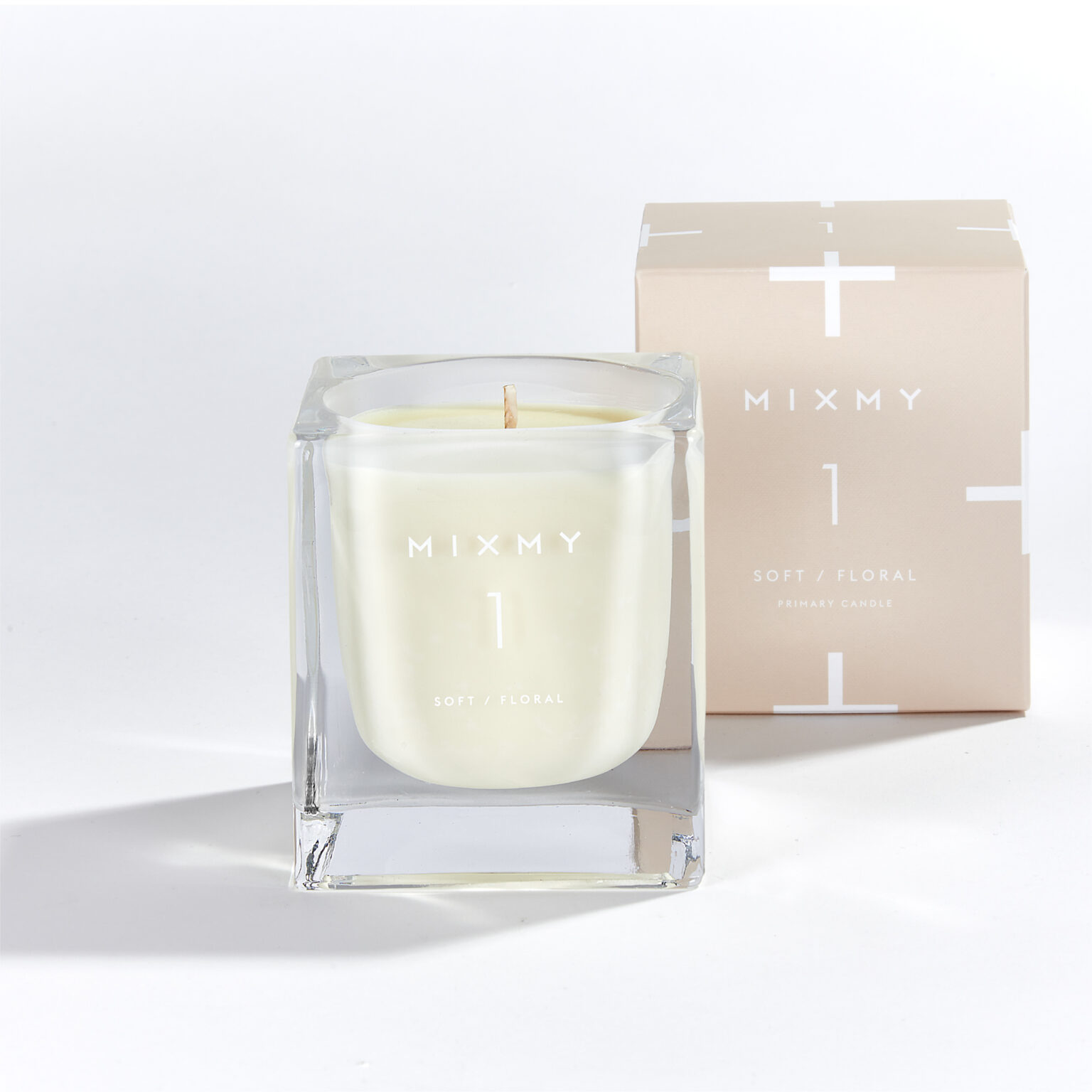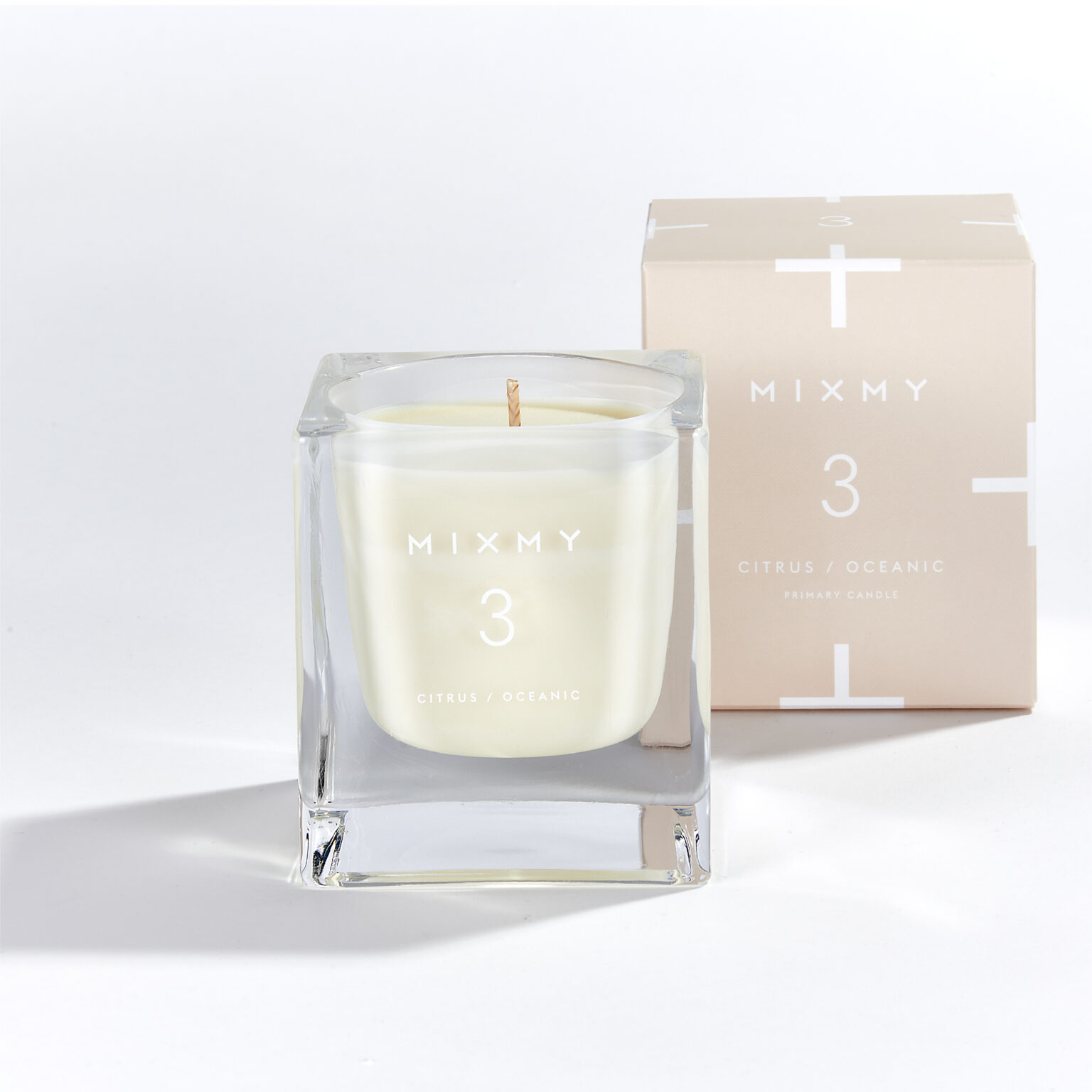 SCENT DESINATIONS™
Choosing my favourite Scent Destination™ is so hard because I love them all and mix so many different combinations together based on how I'm feeling or want to feel, which differs each day.  That said, I'm always drawn to a Scent Destination™ containing 5. WOOD / SMOULDER, as the creaminess of this smoky fragrance, combines with the other MIXMY fragrances to soften the dominating aromatic notes, to create beautiful, mellow combinations. Try #PolynesianNights, #SecludedBrambleWood, #DuskOnTheAmalfiCoast or #TheGreatBasilica.
For something lighter, I love #VibrandBalearics which is a combination of 2. BERRY / GREEN and 3. CITRUS / OCEANIC. It instantly brings back memories of carefree beach parties, twinkly lights flickering in the dark, and dancing barefoot on the sand with close friends. It's the combination that always makes me smile.