REINVENTING
HOME FRAGRANCE
Our aim is to make luxury scented candles work so much harder than most.
MIXMY is an innovative luxury home fragrance concept empowering you to mix and match from a palette of carefully curated PRIMARY CANDLE fragrances to create multiple fragrance combinations, or SCENT DESTINATIONS™.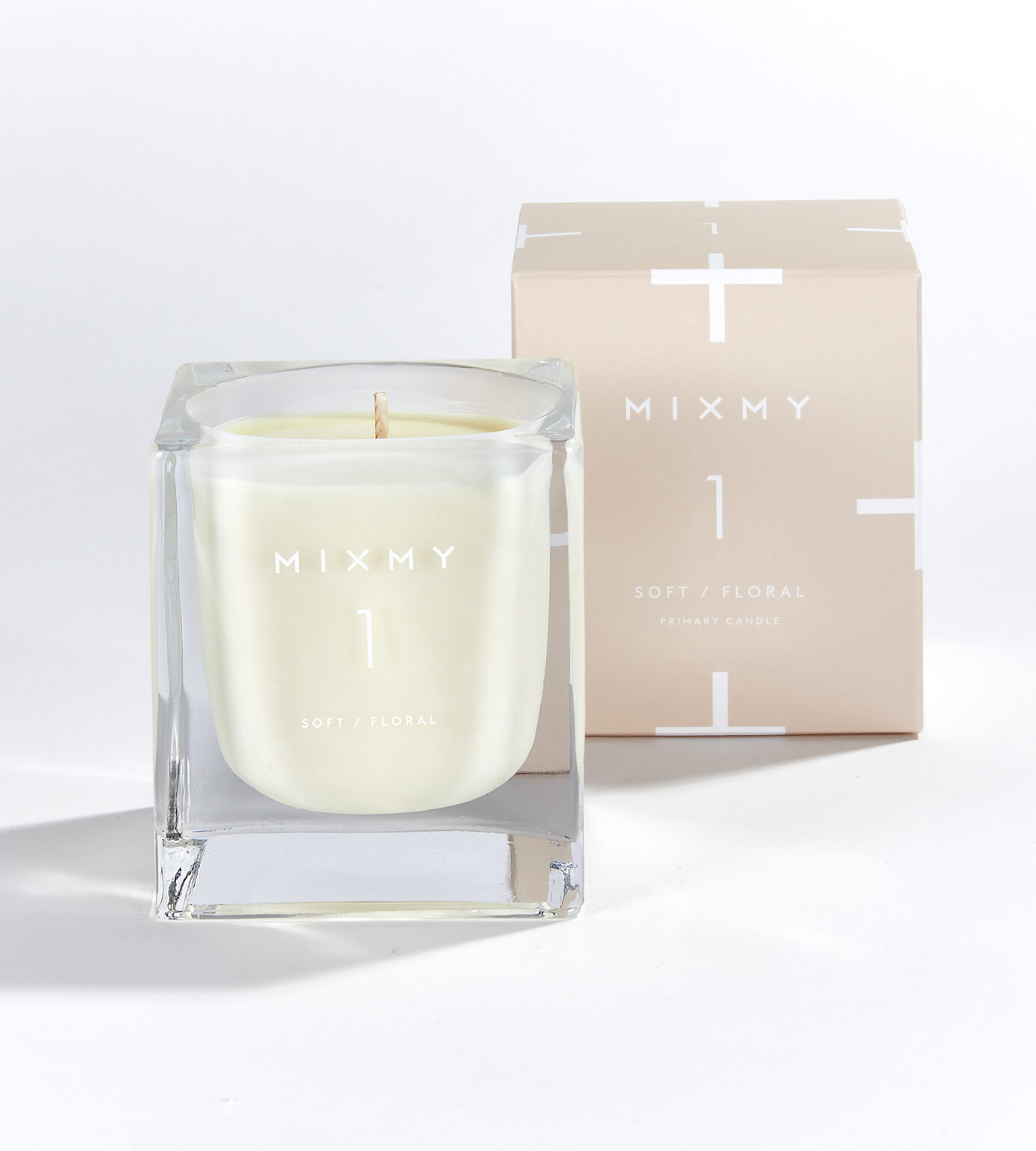 WHAT IS A
PRIMARY CANDLE?
Just as primary colours combine to create new colours, MIXMY Primary Candle fragrances have been meticulously designed to combine with each other to create different Scent Destinations™.
Build your own palette of MIXMY Primary Candles and enjoy playing around with different combinations to discover your favourite Scent Destinations™, and never again tire of your home scents.
DISCOVER PRIMARY CANDLES
WHAT IS A
SCENT DESTINATION™?
A Scent Destination™ is the unique aromatic destination you create by burning two or more MIXMY Primary Candles together.
As the notes of each chosen Primary Candle fall heavy in the room, their combination transforms into a new aroma composition, or Scent Destination™, taking you on a voyage of unexpected discovery.
For example, imagine burning 1. SOFT / FLORAL while working from home, an intricate and enduring floral scent, which is ideal for creating a sense of calm.
As your concentration dips during the afternoon, you combine with 2. BERRY / GREEN, an elaborate fusion of green leaf and earthy fruits, to create the Scent Destination™ of #EarlyMorningEnglishGarden – an uplifting fragrance of tangy citrus and berry notes interwoven with delicate white florals and earthy green leaf, a fragrance combination which works perfectly to revive the senses.
Or, perhaps you choose to add 4. SMOOTH / AMBERY instead, a seductive harmony of spicy and woody accords. The combination of 1+4 transports you to the Scent Destination™ of #HiddenGardensOfMarrakesh – a warm fragrance which intricately combines sweet aromatic spices with heady florals – this pairs perfectly with that cosy night in front of the fire.
These three Primary Candles give you six different fragrances: the three original Primary Candle fragrances (1, 2 and 4), PLUS three Scent Destinations™ (1+2 = #EarlyMorningEnglishGarden, 1+4 = #HiddenGardensOfMarrakesh and 2+4 = #FestivalsOfIndia).
Combine to create. Your journey of scents discover begins here.
DISCOVER SCENT DESTINATIONS™