"THIS BRAND IS
SO EXCITING"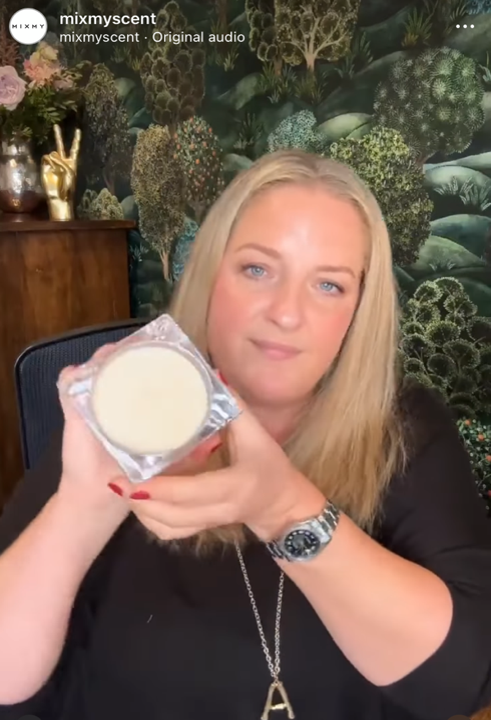 Within weeks of launching (October 2022), MIXMY was thrilled to be featured alongside Cire Trudon, Diptyque, Aqua di Parma, Jo Loves and Neom in Alice du Parcq's Instagram Live on 'the churchiest perfumes and candles imaginable – from smoky, smouldering and filthy gorgeous to mellow, spiritual and cosy'.
Alice is the god (an apt accolade considering her feature is on churchy scents!) of fragrance, having spent 20 years writing fragrance pieces for every major press publication going.
"This brand is so exciting", says Alice about MIXMY SCENT.
Alice goes on to describe MIXMY's 5. WOOD/SMOULDER PRIMARY CANDLE: "This is like a leather jacket that your teenage crush puts over your shoulders when you're watching bonfire night together. It's got this really dark, sexy, grrrr grit to it. It's a little bit filthy – we love that! – and it's just so, so good. Very smouldery, very smoky, a little bit sooty, leather tobacco, and the words wood/smoulder are just perfect. They've nailed it with that description."
The amazing review goes on. Too much to write here!
For the full review, CLICK HERE.
MIXMY features at 10.20mins left.
@aliceduparcq
Beauty & Fragrance Journalist
DISCOVER 5. WOOD / SMOULDER