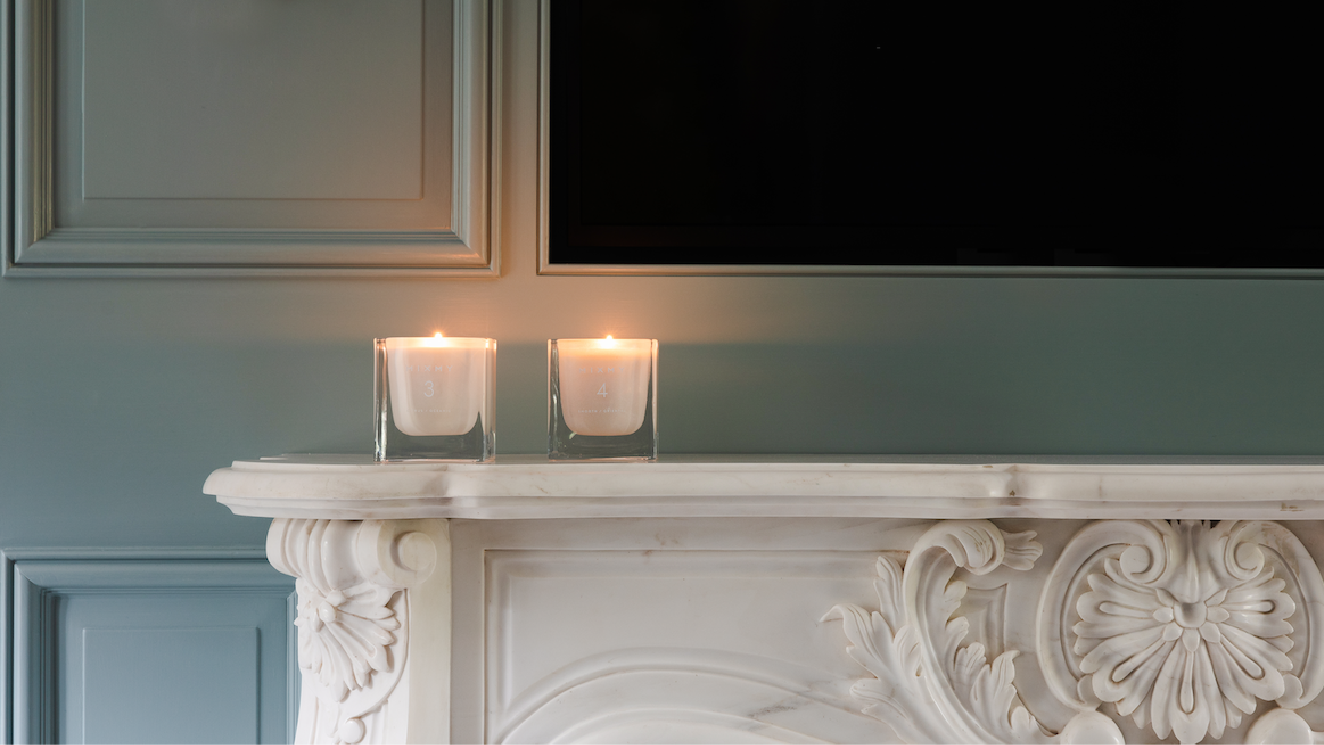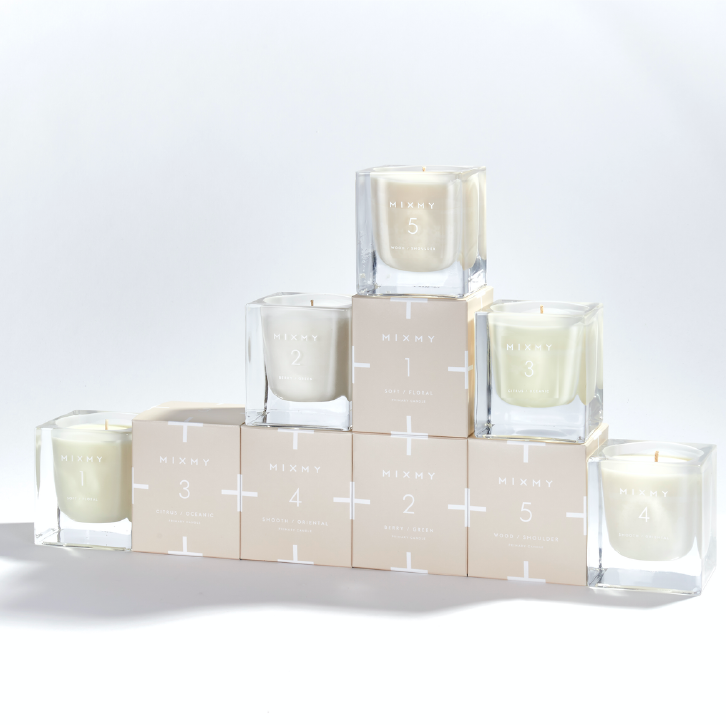 MIXMY's aim is to make candles work so much harder – empowering you to adapt and personalise your home fragrance experience so you never again tire of your home scents. Eliminating the need for the candle graveyard – that cupboard where forgotten, half burnt candles end up once you get bored of them!
That's why we spent a year working very closely with world-class Perfumers to create our debut collection of five beautiful fragrances. Just as primary colours combine to create new colours, we challenged our Perfumers to create primary fragrances that smell incredible on their own, yet combine to create new fragrance combinations.
We then spent the next year conducting countless burn trials to determine the perfect wick and ideal fragrance concentration for each candle (each one is different). Due to the complexity of each candle recipe needing to combine beautifully alongside each other (whilst not overpowering!), every candle has been meticulously formulated to guarantee the very best quality diffusion to really bring the ingredients alive.
The result is a debut collection of Primary Scented Candles which work so much harder than most.